Xen virtual private server (VPS/VDS)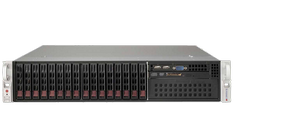 Our most sought after package is the Xen VPS hosting program… for a very good reason! Using the Linux systems' stability and reliability as well as the Xen distribution flexibility, the package provides people who want a powerful hosting setup everything they need.
Include Xen VPS hosting's effectiveness with Boson VPS' quality and it's a package that no other service can match. We here at Boson provide ourselves with nearly 100 percent uptime that most website hosting companies cannot attain. Our Xen VPS hosting package is a force to be reckoned with the latest Intel Nehalim Xeon processors. It's all so we give superior service of media, gaming, databases and site content to our clients. For your business, you should get the Xen VPS server today.
This technique is designed for high-rate service of site content, media, databases and gaming, or really, pretty much anything the imagination can conjure.
Is perfect for: Active Directory, DNS Servers, IIS Hosting, Meta4 Trading, Regular Desktop Documentation, General Websites, Forex, Reseller Web Hosting, VPN Tunnel, PPTP, Email Server for Work Group, Teamspeak, Jabber, Backup, Statistic, Intranet System, Database, Game Server MMORPG and many others.

Get Xen vps server with BosonVPS today!